Giveaway03 : MamaKuQis BIG Giveaway
~ WHY WOMEN LOVE PERFUME -
Like to smell good - Definitely! I think the mOst impOrtant thing of mOst of the wOmen are using perfume is to smell gOod. Nama lagi minyak wangi, mesti untuk wangi... Kan?
Self-confidence - Kalau pakai perfume ni, sedikit sebanyak akan membuatkan kite rasa lebih cOnfident nak berdepan dengan khalayak ramai. For example, when attending meetings at office OR meeting our clients... Image tu penting kan?
Seduce - Heheheheh wangian perfume nie kadang2 jugak membuatkan anda terasa sexy kan? Seduce husband sendiri, apa salah nya... Dengan cata ni jugak boleh 'tackle' husband kita... Jangan la time ber-chenta je dulu wangi kemain, dah kawin ni bau bawang pulak!
~ SO HERE ARE THE PERFUMES THAT I HAVE TRIED ~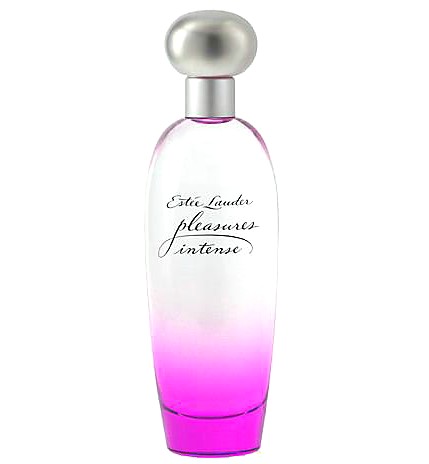 Estee Lauder - Pleasure
Ferragamo Incanto
Bvlgari Omnia
Jean Paul Gaultier
For me, I prefer tO use EDP perfume cOmpared to EDT... Sebabnya, EDP nie wangian dia tahan lamaaaaaaa rather than EDT... Semerbakkkkkk mengharum... Tapi ada tengOk juga mOod & tempat kalau pakai perfume nie... For me, kalau pegi Office pakai perfume A... Gi jenjalan pakai perfume B pulak... Tengok occasion jugaaa...
I remember, masa study lagi, i used tO have a mini cOllection of perfume by BodyShop... Sangat best sebab leh campur2 perfume jadi oNe scent! Me likeyyyyy...
Body Shop Mini Collections of Perfume
Currentyly... I'm using...
Chanel No 5 - This is the mOsttttttttt loveable & sOphisticated perfume that I have! I love using Chanel No 5!! Tak yah pakai banyak pun, bau dia sangattttt wangi & tahannnnn lama... Tuh yang sukeeee sangat tuh!
Ok, tipssss sikit utk beli & pakai perfume nie yeaaa... Let me share sOme oF the ideas Of buying the perfumes :-
* Kalau nak beli perfume, jangan try lebih dari 3 perfume... Nanti kita sndrik dah pening & cOnfuse nak pilih mana satu... Sebab semuanya berkenan! Do ask for the coffee kalo dah pening mencuba ye!
* Do ask for the MINIATURE & SAMPLES from the Sales Assistant, guys!!! Kadang, diorang akan cakap, buy this perfume get 2 samples, actually diorang ada banyakkk stok OK... I do ask for more while buying the perfumes, usually diorang akan bagi! Kompem!!!
* Pakai perfume kat pergelangan tangan, leher & belakang telinga untuk wangiannnnn yg lebih lama... Wink wink!
* Wangian perfume nie actually affect us in different ways. A light, fresh scent can lighten a mood; a deeper, more classic scent of perfume can make us feel sophisticated and elegant.
Ok, I guess tuh je my stOry yang panjang lebar pasal perfume nie... Hopefully I can win the lovelyyyyyy price for this giveaway... Mana la taw ade rezki kaaaan, leh I menghadiahkan diri perfume tuh kepada diri sendiri as my birthday present... Hiihihihihihih...
I WANT THE ONE DROP PERFUME!!!
- contest ends 19 07 10 -